'Tis the season…to stock up on ammo. Get the best deals at Bucking Horse Outpost. These are some of the best.
Giddyup.
The Best 9mm Bulk Ammo Deal You've Seen Yet
How does a deal on 500 rounds of 9mm ammo sound? You get 500 JHP 9mm rounds, all with brass casings (no steel or aluminum), from mixed manufacturers (Remington, Federal, Speer, Winchester, etc.) is an insane deal. Check the link for the price. When you see a better deal, let us know.
CCI Blazer Brass 9mm 124gr FMJ
What's better than cheap, aluminum-cased CCI Blazer ammo? Cheap, brass-cased (and reloadable) CCI Blazer ammo. Get them here while you can.
Lake City 5.56
Winchester's Lake City 5.56 brass-cased FMJ ammo is great for competition, training, and high-volume target shooting, and at this price, you just can't beat the deal.
Federal Hi-Shok Jacketed Hollow Point (9mm)
Need a good price on high-quality, reliable defensive 9mm Luger ammo? Stock up on our Federal Hi-Shok deal. These rounds are designed for optimal penetration and expansion, with a tip design that is engineered not to plug, even when passing through soft fabric barriers.
Federal Top Gun 12ga (#9 Shot)
Are you a clay shooter? Are you tired of insufferably high prices for target loads? Bucking Horse Outpost has the cure. We're doing a special on Federal Top Gun (12ga, 1 ⅛ oz #9 shot, 2 ¾" shells) target shotshells. You won't see these prices around, not for long, anyhow. Get back to breaking clays without breaking your budget.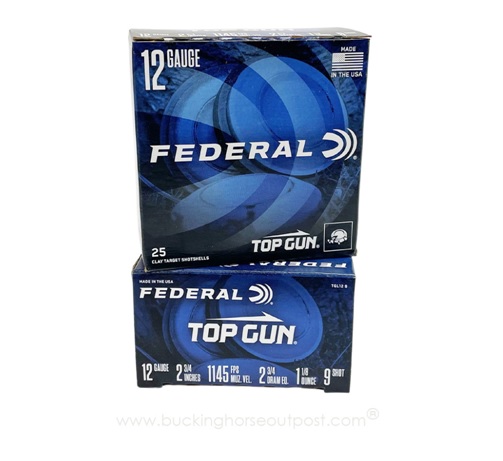 .22 Hornet Deal
Got an AR-5? Stock up on .22 Hornet, while you can. This deal from Western Cartridge Company is a solid one. Loaded with 45gr, full metal coating bullets. Perfect for hunters, preppers, and survival enthusiasts.
The Plinkster's 9mm Choice
Do a lot of plinking with 9mm ammunition? Don't pay more for target ammo when these Ammo Inc. Signature 9mm rounds will work just fine. They feature total metal coating bullets (115 grain) at an attractive price. Punch holes in paper and not holes in your bank account. Stock up and shoot on 9mm bulk ammo with this deal.
Ammo Inc. .380 Auto
Got a light-kicking .380 ACP? You made a wise choice in a cartridge that won't break your wrists. Now save with a deal that won't break the bank. This .380 ACP deal with Ammo Inc., features brass-cased ammo and is loaded with total metal coating bullets, perfect for training, plinking, and high-volume target shooting.
High-Caliber Coffee (.380 Coffee Mug Deal)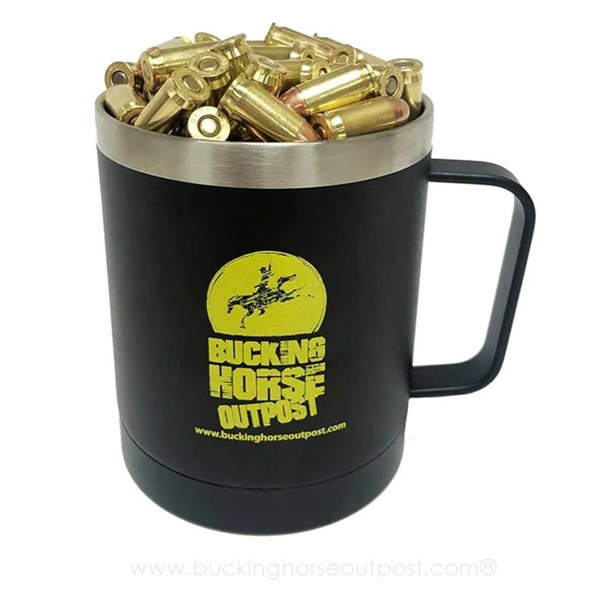 What's better than a deal on .380? How about a free, BHO-branded coffee mug to go with it? You get 50 rounds of Remington UMC .380, perfect for a high-volume shooter (and reloadable) with a free coffee mug so you can show off your BHO pride.
Premium .40 S&W
Proposal: you get a solid deal on Speer Gold Dot .40 S&W (180gr JHP) ammo. There is no catch. Enjoy.
Federal American Eagle .45 ACP
Your 1911 might produce some serious recoil, but this deal on Federal American Eagle .45 ACP will not. You get 50 rounds, 230gr full metal jacket (FMJ) bullets. They're consistent, accurate, and reloadable. Perfect for competition, training, and high-volume target shooting.
Federal American Eagle .224 Valkyrie
The .224 Valkyrie cartridge is renowned for its flat trajectory, high muzzle velocities, and long-range performance. That makes this Federal American Eagle .224 Valkyrie deal even sweeter. It's perfect for long-range competition and offers excellent accuracy.
Speer Lawman .45 Auto
This Speer Lawman .45 ACP (230gr TMJ) is a prime choice for high-volume target shooting, training, and competition. It's consistent and accurate, plus, right now, we're offering it at a great price.
Federal Hydra-Shok Rifled Slugs
Slugs can be expensive. Bucking Horse Outpost has the antidote. Stock up on these Federal Hydra-Shok rifled slugs (12ga, 1oz) while the getting is good.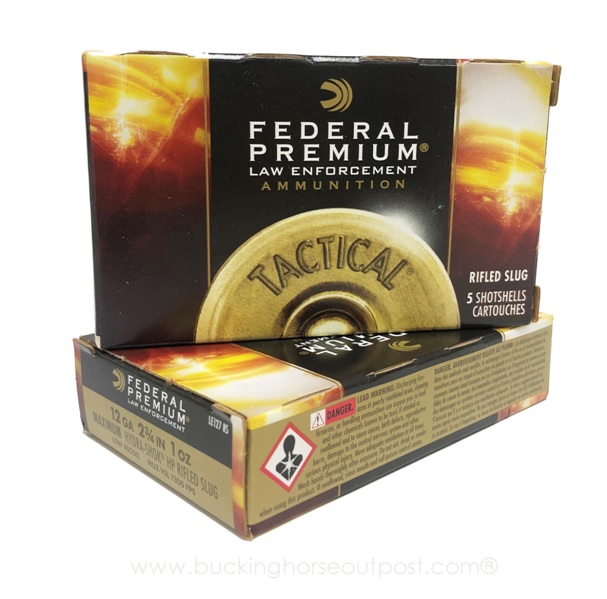 Bulk 5.56 Ammo
Need to replenish your 5.56 ammo cans? This Winchester USA Valor M193 ammo is the deal you've been looking for. Loaded with FMJ 55gr bullets, these rounds are perfect for competition, training, and other high-volume shooting applications - and the price is right.
Rimfire Plinksters Rejoice
Remember when you couldn't even get .22 ammo? Well, now you can, and we're offering good prices on 500-round bricks. This Remington Thunderbolt .22LR (40gr LRN bullets) is a beast of a deal at this price point. Stock up while you can!
Magpul AR/M4 Mags
Who couldn't use more spare magazines? The answer is nobody. The more loaded mags you have in your range bag, the more fun you will have at the range. That's like basic math. Now, fortunately, with a little help from Bucking Horse Outpost, you don't have to pay more for the privilege. These Magpul AR/M4 mags (Gen 3, 5.56) are the right price (limit 10).
9mm Bulk Ammo Deals and More
This is just a glimpse into some of the specials we are running right now on .22LR bulk ammo, 9mm bulk ammo, and other trade-in specials.
Don't miss your chance to stock up your ammo cans. The time is now.